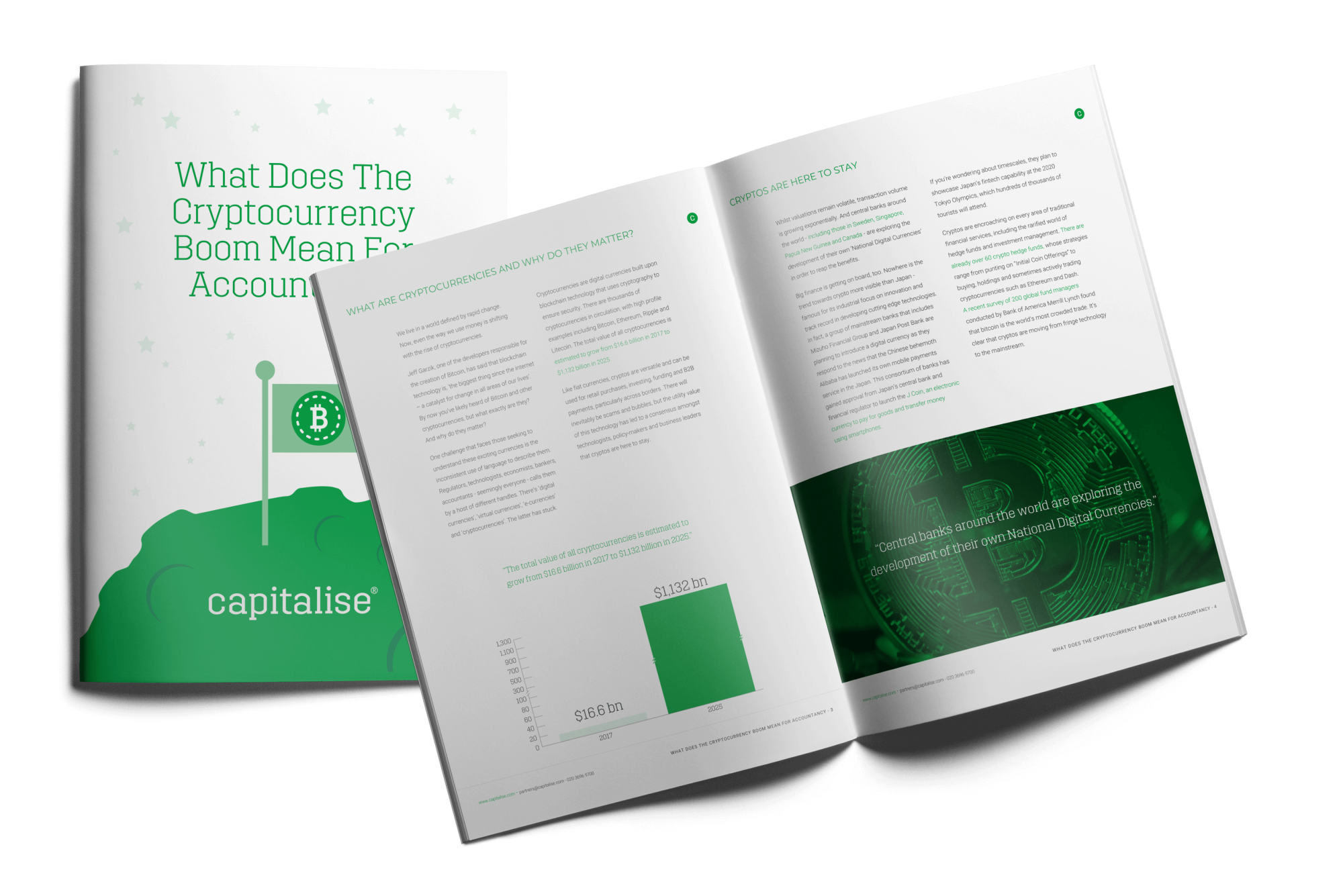 Cryptocurrencies have implications for all areas of accountancy, including income tax, corporation tax, cross border B2B payments and compliance. But there's a lack of consensus and clear guidance on cryptos from tax authorities.
There will inevitably be scams and bubbles, but the utility value of this technology has led to a consensus that cryptos are here to stay. So accountants everywhere should be getting to grips with them.
Receive the guide straight to your inbox
About Capitalise
Capitalise.com empowers accountants, to find, compare and select the right lending for their clients from the wider funding market.
Answer a selection of questions and you'll be presented with a range of specially selected partners who can not only provide your client with the funds they need, but have a proven track record of successfully funding similar businesses within their sector.
From asset finance, invoice finance and trade finance to merchant cash advances, working capital loans and property funding, you'll be able to quickly and easily submit multiple applications with or on behalf of your client.