What Is Invoice Discounting?
Waiting months for invoices to be paid can be a real headache for start ups and SMEs.
With limited capital available, these delays can severely inhibit growth as well as causing problems when it comes to paying staff and suppliers on time. With invoice discounting, you'll be able to advance a percentage of your raised customer invoices quickly and easily, whilst retaining complete control over the management of your sales ledger and credit control processes. As a confidential invoice discounting service, you'll continue communicating directly with your customers by chasing outstanding payments, repaying your advance once the invoice has been settled. At Capitalise, we work with invoice discounting specialists who understand the unique financial demands of each sector, and can use their wealth of experience to help your business get the most from invoice discounting.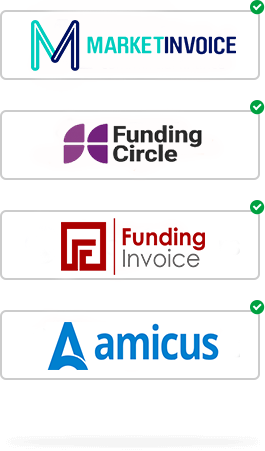 Or give us a call today on 0203 696 9700.