Business finance, all in one place
Find business funding from 100+ banks & lenders
Business credit score insights, powered by Experian
Monitor risks of companies you work with
Review your business credit score, check its accuracy and find areas to potentially improve it
Review credit score
What you get
Did you know that 71% of business leaders don't keep track of their business credit score?

Doing so will help you to go into negotiations stronger with partners, reduce risk and positions you well for affordable finance. And what's more, tracking and improving your business credit score is easy.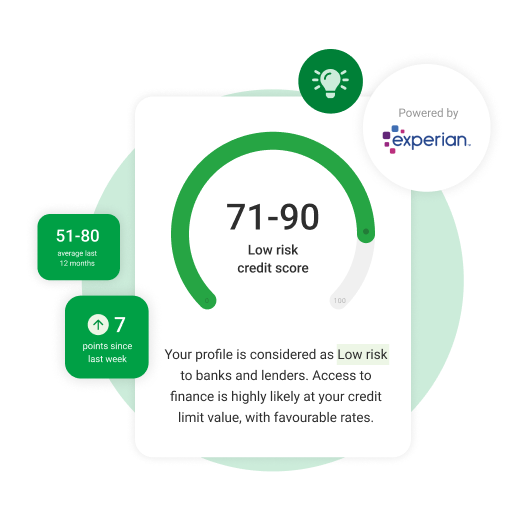 BUSINESSES ARE GETTING MOTIVATED
Get fit for business with Mr Motivator
We asked 500 leaders just how fit they feel for business when it comes to people, relationships and numbers. Get the report, plus tips from a team of experts… with one special surprise member.
With platforms such as Capitalise, we are able to see all lenders and package this for clients to decide the best solution.
The process was extremely easy. I was able to prepare the information required in less than 30 minutes rather than hours through a bank.
We're now able to get closer to our clients and really dive into their business plans and goals, working with them every step of the way.
Using Capitalise to offer funding support strengthens our brand and sets us apart from competitors
Not only do we manage compliance but we can also raise funds and really provide a full finance director service, changing a client's perception of what an accountant actually does.
Insight and articles
Find out what's going on with accounts and small businesses by reading thought leadership articles on need-to-know topics.