"Inside the UK Business Lending Market" is the first part of a three-part e-book on "The Future Of Finance", to be followed by "An Accountant's Funding Playbook" and "What Triple Ledger Accounting Means For 21st Century Accountancy".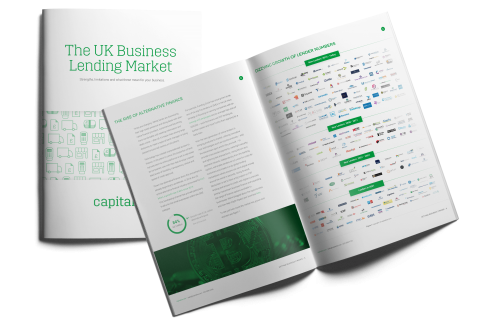 Capitalise.com is the leading online marketplace for accountants seeking finance for their clients.
To get you started we have put together an insightful report on the UK lending market.
Our guide talks about the market's roots, its current strengths and limitations, the rise of alternative finance and more.
Receive the guide straight to your inbox
Capitalise.com empowers accountants, to find, compare and select the right lending for their clients from the wider funding market.
Answer a selection of questions and you'll be presented with a range of specially selected partners who can not only provide your client with the funds they need, but have a proven track record of successfully funding similar businesses within their sector.
From asset finance, invoice finance and trade finance to merchant cash advances, working capital loans and property funding, you'll be able to quickly and easily submit multiple applications with or on behalf of your client.