Business credit scores range from 0-100 where 0 is the highest risk and 100 is the least risk.
Credit scores are used by third parties such as suppliers and lenders to assess the risk and creditworthiness of a business. Limited companies and LLPs have a business credit score based on the companies financial and non-financial data. Sole traders and unincorporated partnerships have a score based on their personal (or consumer) credit score.
There are various companies who calculate credit scores based on a range of factors and the algorithms which each company determines. Experian is the prime bureau in the UK used by the major lenders and companies.
Experian's credit scores, also known as Delphi scores, are grouped into bands from A-G.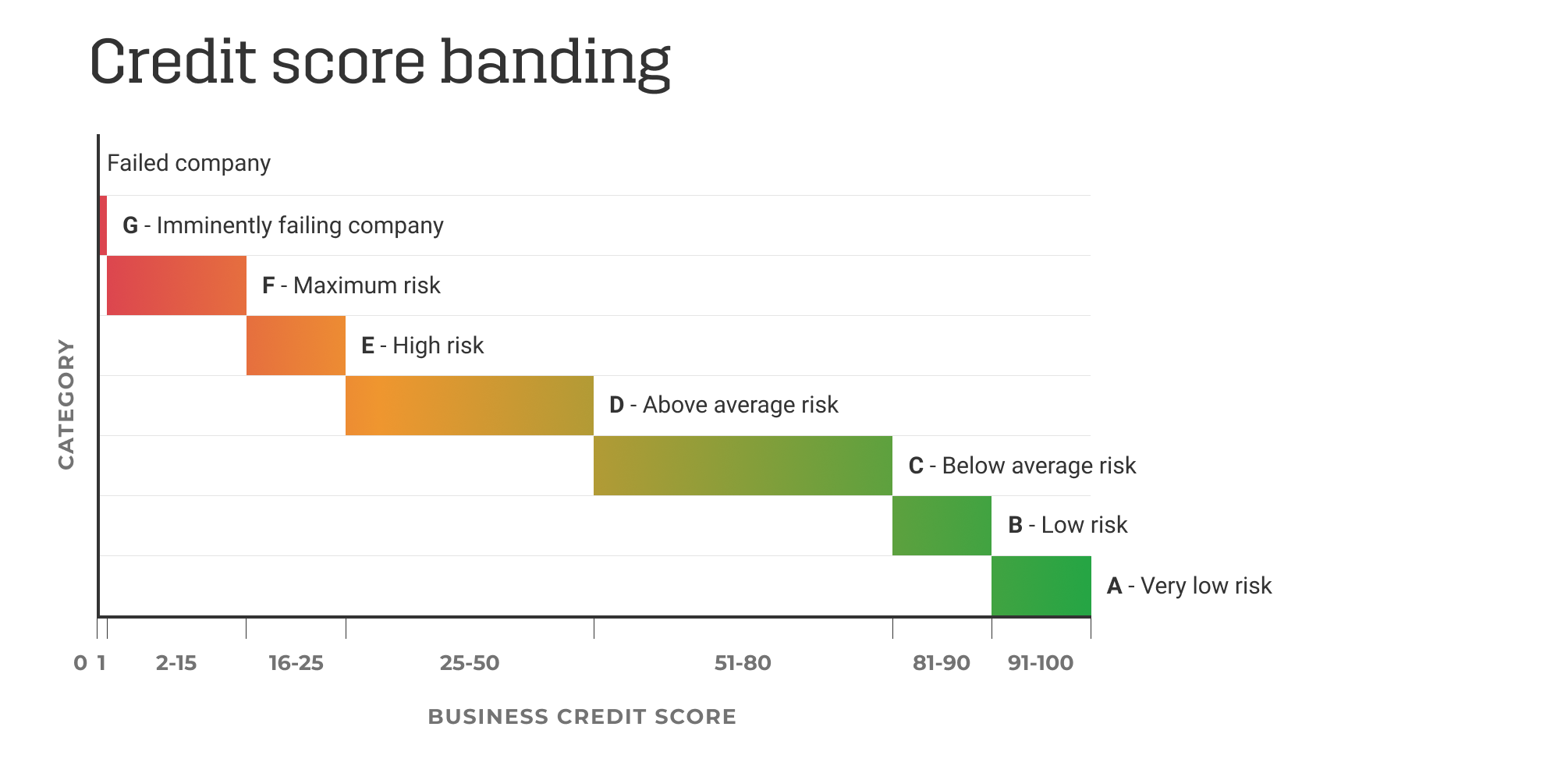 Why a credit score is important?
A credit score of between 91 and 100, also known as an "A" credit score, will mean that:
You receive the best terms from lenders, subject to the merits of the individual proposition. Ie your interest rates should be lower than a company with a worse credit score
Your suppliers should be more keen to work with you and offer you credit terms and possibly even better prices. They will be able to offer you a higher credit limit, especially important if they use trade indemnity cover to insure their debtor book
Your profile will be excellent and this could be important if you are tendering for new customers, enter into joint venture agreements, aiming to recruit senior staff or intending to sell your business in the near future
How to maintain your "A" credit score
Only 29% of business owners know their own credit score and those who track it, are 6 times more likely to be in the "A" range.
There are almost 100 different factors which affect your business credit score, such as your financial results, your filings at Companies House, your payment performance as reported by your larger suppliers and the searches which others conduct on your company.
Using Capitalise for Business you are able to monitor your credit score and those of your customers and suppliers. When you spot any changes, you can then take action. Ensuring that you do all you can to maintain your excellent credit score!