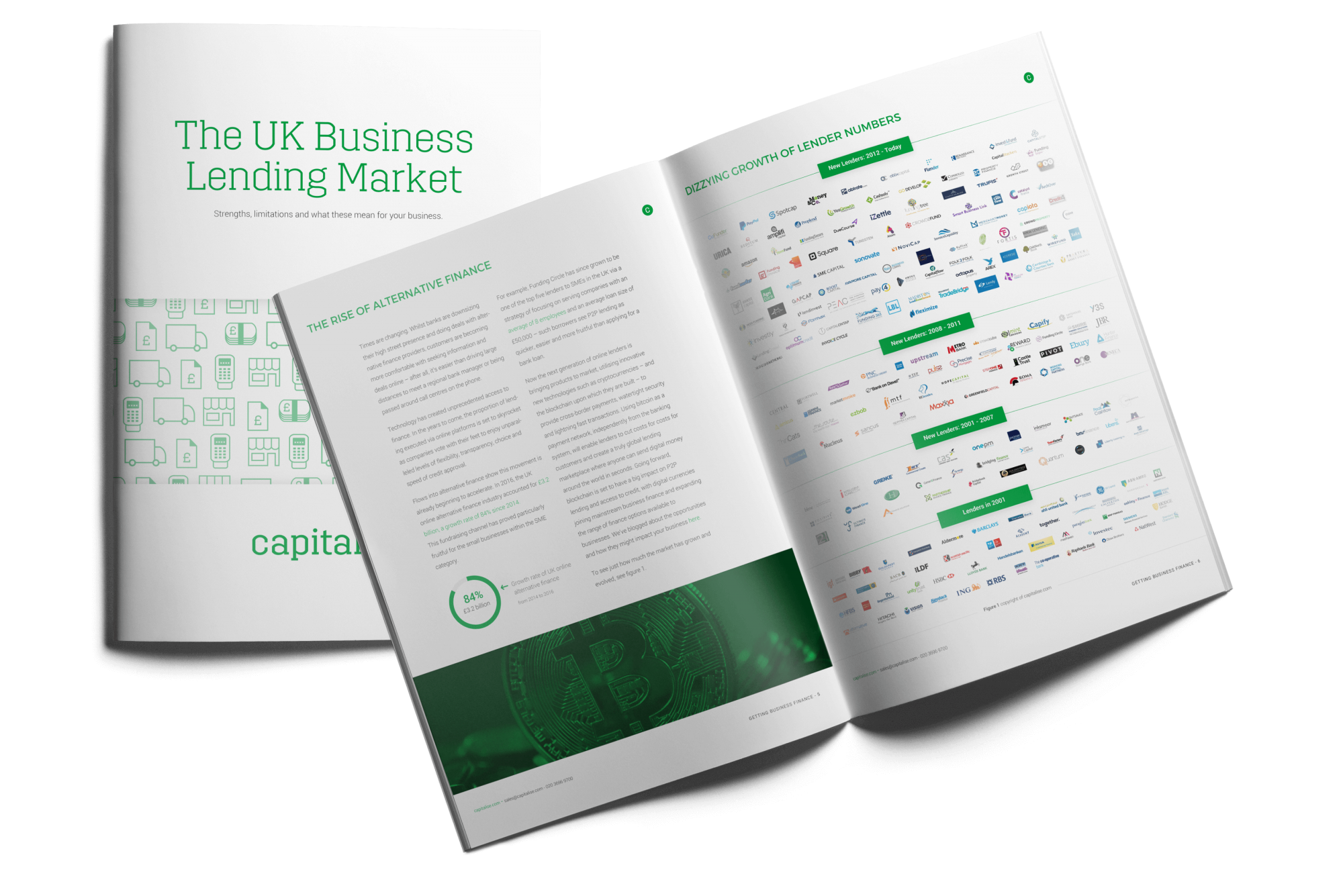 The UK business lending marketplace is a large, complex beast.
Our guide talks about the market's roots, the market's current state, the rise of alternative finance and more.
Download it below and learn more about its strengths, limitations and what these mean for your business.
the guide straight to your inbox
At
Capitalise.com
, we've made it easier than ever before for potential borrowers and their accountants to find lenders who specialise in funding each specific
business sector
.
It all starts by completing your
online profile
which takes around 3 minutes. We'll gather some key data about your business and the purpose of your requirement before cross-referencing this information against our expert panel of mainstream and independent lenders.
You will then be able to apply online and use your account to track the progress of your applications.
If you have any questions or would like to schedule a time to talk please give us a call on 0203 696 9700.