Identifying risks and opportunities in your client portfolio opens up conversations with your clients. With a large portfolio to service and little time to analyse each client, we've enhanced our Monitor product with new filters and an insights counter so you can see who needs your help even faster.
More filters, more targeted segmentation
Whether you want to run a client campaign or narrow down your client portfolio into refined shortlists, we've added the layers of data required so you can simply segment your clients at a click of a few filters and start having more targeted conversations.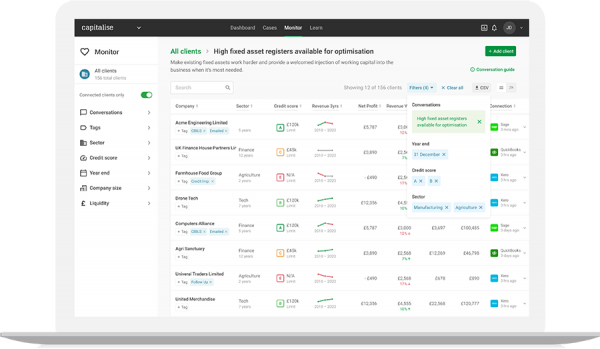 See how many insights there are per client
Identifying which clients have a need or an appetite for capital can fast track your client conversations. That's why, we've added a count of insights per client to your Monitor portfolio view. Sort clients by the Insights column and check out the insight details on how you could be helping your clients.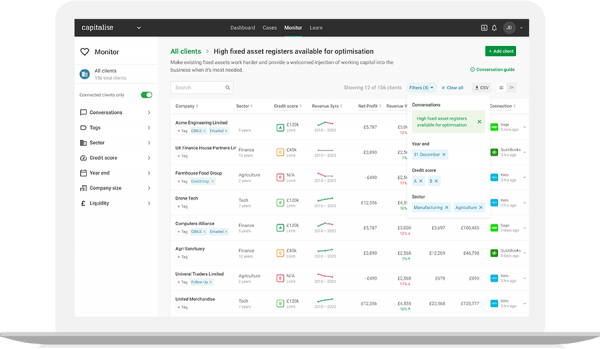 Managing and assigning responsibility
Keep track of the clients in your portfolio by assigning a Client Manager in the client profile. You can then segment the Monitor portfolio by your clients so you can focus on the clients you want to help.
To learn more about Monitor, log into the platform and start connecting your clients! If you have any questions, reach out to your Partnership Manager.