This month we've released two new updates to Monitor to help your firm with more efficient portfolio reviews.
We've added new features that better detect asset finance and invoice finance facilities that best fit your clients.We've also designed new bulk actions that help you use the platform seamlessly in your portfolio reviews.
Read more to find out how.
Does your client have an asset or invoice finance facility?
Identifying key funding solutions that fit your clients needs is key to your role as a trusted adviser. The credit score or loan affordability of a business can impact their ability to access term loan products. Invoice finance by comparison can be a useful product to access funds using the credit score of their debtors along with a lower affordability hurdle to the loan product.
Asset finance utilises the quality of the asset as well as the credit rating of the business, opening up a wider array of lenders, whilst often providing tax benefits to reduce the overall cost of funding.
With lending choices narrowing, understanding these important facilities can help you consider new solutions to improve your clients cashflow and better match their affordability.
To help you do just that, we've a brand new added detection for asset and invoice finance which will now appear under facilities and on the Capital Reports - for example: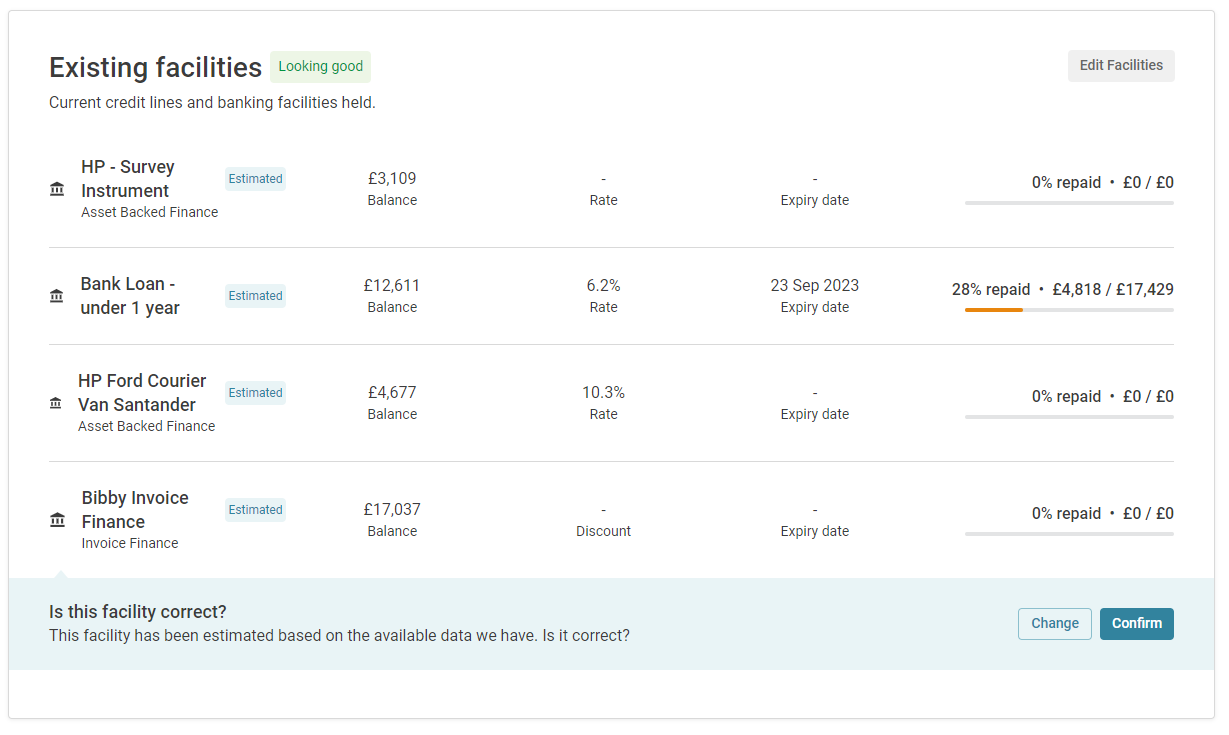 Want to assign, tag, sync or archive several clients at once?

With time always of the essence, we're focused on making it that much easier. We've made preparing for doing reviews with clients more efficient with new bulk actions you can make on each client row.
Now you can tag, assign managers, sync and archive clients to make the most of helping your clients access capital.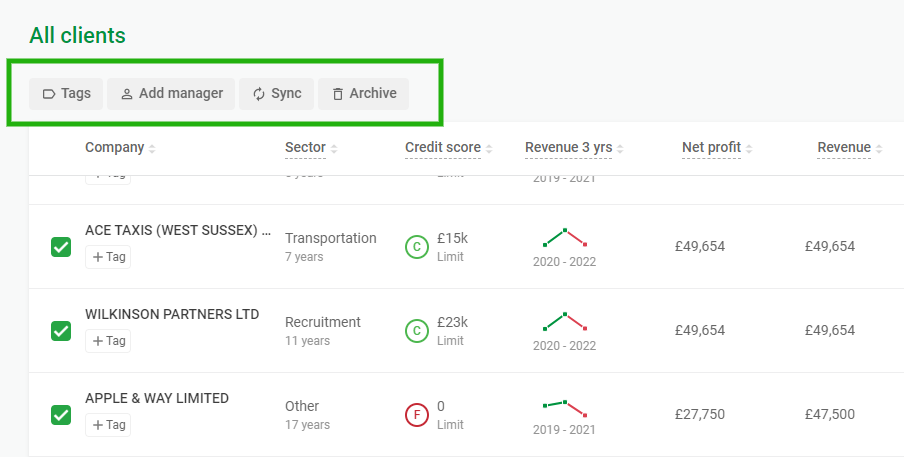 Keen to get even more from the Capitalise platform?
If you're already a Capitalise partner, login here to see the changes or get in touch with your Partnership Manager for more information.
If you're not, click here and have a chat with our team. They'll be more than happy to give you a run through.