We've added new features to our Monitor platform, designed to make conversations with your clients more collaborative and actionable. To encourage better working relationships and healthier business growth.
Find out all the new insights you can get your hands on.
6 new insights in Monitor powered by Experian
Insight #1: Credit search detection
With the help from Experian data, we've created this new Monitor feature which detects any searches made on your client's businesses in the last three months. M Meaning it's never been easier to stay on top of how many lenders, suppliers or customers are looking into your clients business.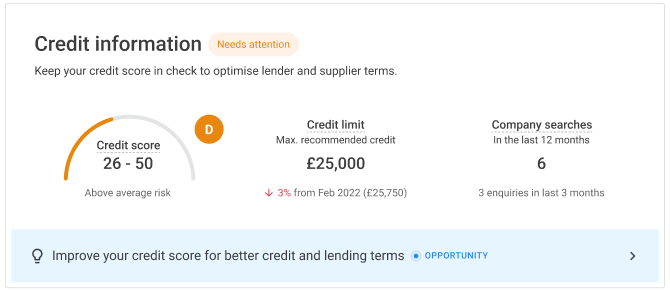 Insight #2: Instant CCJ notifications
If any of your clients in your connected portfolio take on a new CCJ in the last 30 days, you will now be notified. You'll be better able to better help resolve the judgement or act quickly enough within the 30 days period to get the CCJ cleared from your client's record.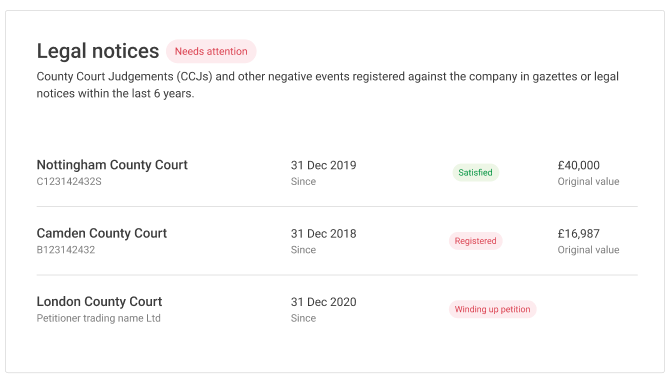 Insight #3: New alerts on decreased credit limit
Get notified if your client's credit limit has decreased, so that you're best placed to resolve any issues that may negatively impact your client's supplier terms or ability to raise capital.
You'll also be able to get ahead and consider credit improvement to bring the credit score and limit up for your clients. So that their business can continue sustainable growth.
Insight #4: New alerts on increased credit limit
Likewise, if your clients credit limit increases, you'll also be notified. Opening the doors to the world of more attractive funding and helping you negotiate better supplier terms going forward. Helping your clients proactively work towards a healthier way to do business.
Insight #5: Instant notifications on late business payments
If your client's payments are being paid later than normal, the Monitor platform will now let you know. You'll be more aware of the negative impact this could have and be able to proactively have conversations to help them prevent credit risks and better make their payments.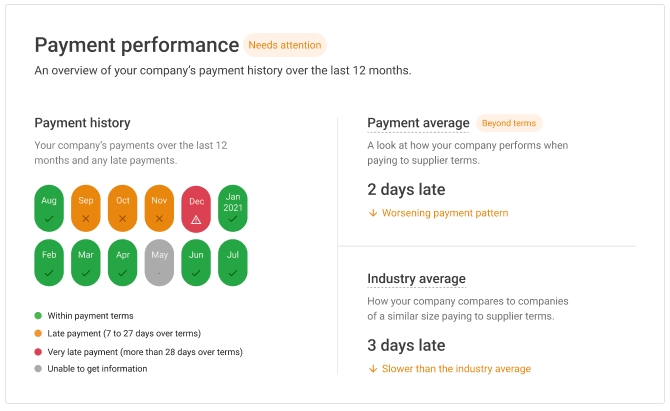 Insight #6: New warnings when credit score goes below industry average
Our new credit score helps you identify where your clients credit sits in comparison to the industry average. As credit scores are used by both lenders, setting risk profiles and rates, and suppliers, setting credit limits. It's important to enhance your clients score so they can access significantly improved terms.
Knowing where your clients sit in the industry, means you can best explain the importance behind taking credit improvement actions.

And much more…
Our platform now also provides you with other credit based insights including notifications on when there is:
Poor liquidity in your clients business

A need to release cash from high value assets

Insufficient cash to meet short term liabilities

A need to release cash from property assets

A need to improve access to credit as a new business
If you're already a Capitalise partner, login here to see the changes or get in touch with your Partnership Manager for more information.
If you're not, click here and have a chat with our team. They'll be more than happy to give you a run through.