From rising fuel prices, supply chain delays and staff shortages to uncomfortably high inflation levels... there's a lot to keep track of and help your clients navigate through.
That's why we've been working on something new for you.
In these unpredicatable times knowing what's going on with each and every client is key but can be very time consuming. With our newly released updates, it's now easier than ever to keep on top of what's changed in your client portfolios.
Whether that's a credit score change (up or down), new late payments accumulating or at the more serious end a CCJ or legal notice we have built tools to keep track of all your clients financial health. All in one place.
Discover new opportunities with date filters
If you've been using Monitor to review your client portfolio, you'll now have helpful filters to see what's changed over a 3 month, 1 month or 7 day period.
Click through each of the conversations suggestions across the top to drill down into each set of clients: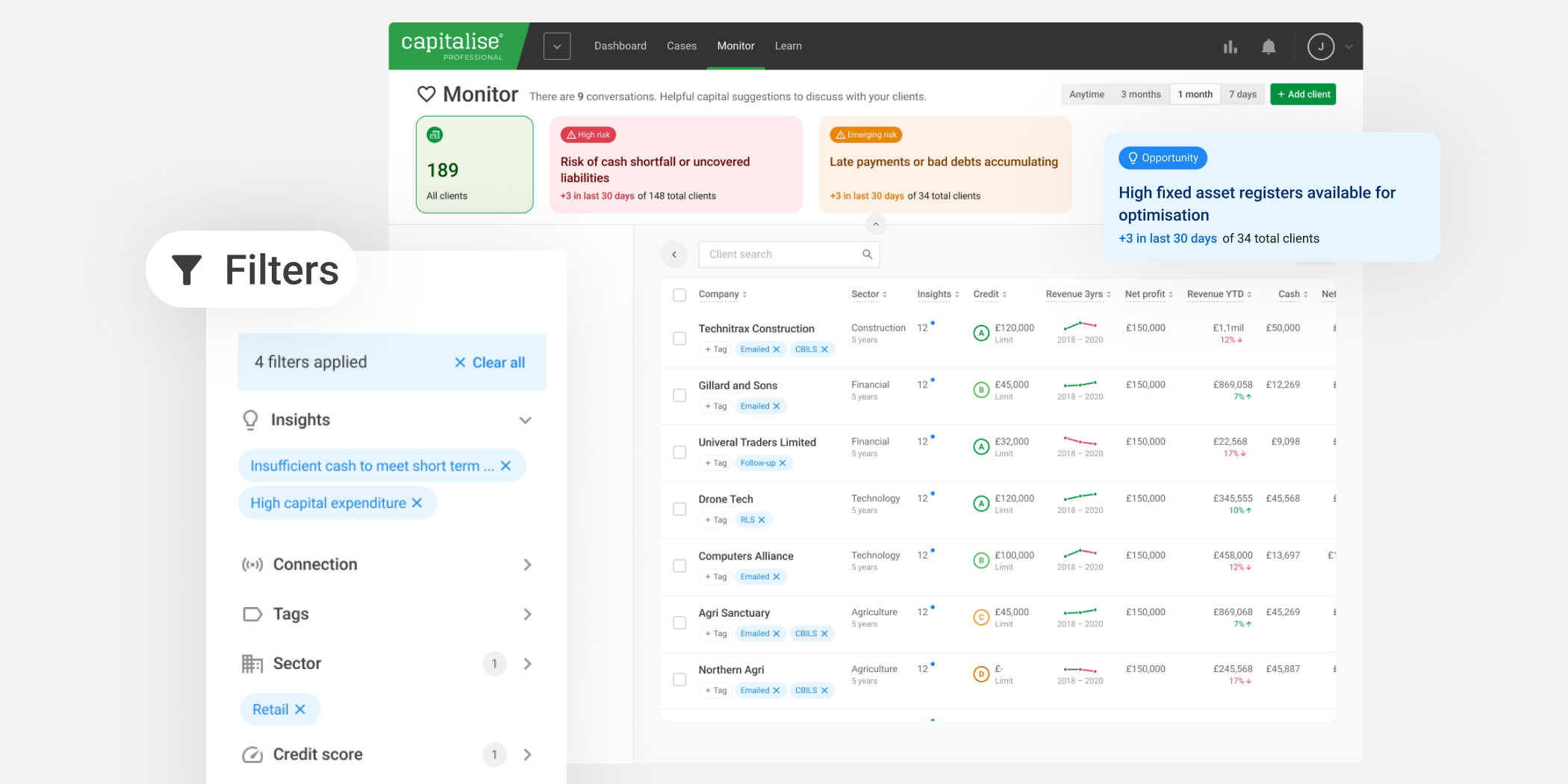 Get alerts for clients assigned to you
Make sure you're always in the loop by assigning clients that you and your team are keen to keep a close eye on. For those clients, we'll send out a summary every 30 days, helping you stay ahead of any changes..
Clients can be assigned (and unassigned) using the menu on the right hand side: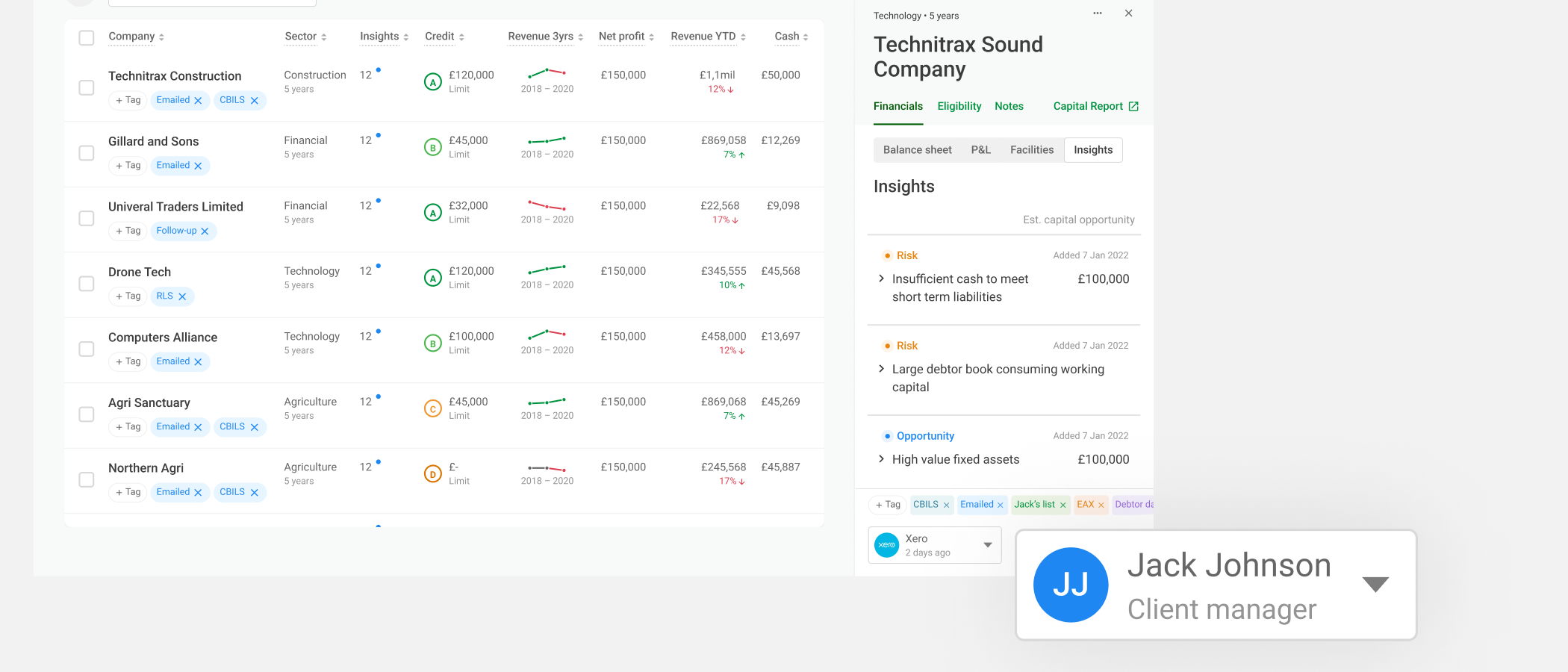 With these new features you'll be on hand to offer proactive and immediate support to your clients. Starting those conversations that help them stay ahead and continue their healthy, sustainable growth for the future. Without the time-intensive prep.
If you're already a signed up accountant and you'd like to find out more, speak to your Partnership Manager. If you're not yet signed up, book in a chat with the team to learn more.