Throughout the 4 years meeting with accountants, industry bodies and even training Xero salespeople about the importance of the accountant in helping their clients obtain funding (and the opportunity this provides), one question as an ex-lawyer/ turned non-tech female in tech has constantly pervaded my mind:
"Should I be telling accountants how to do their job?"
A cheer (I was sitting quietly) went up as I sat listening to Edward Berk's presentation on Innovation in Business Finance at the 2018 London Xerocon.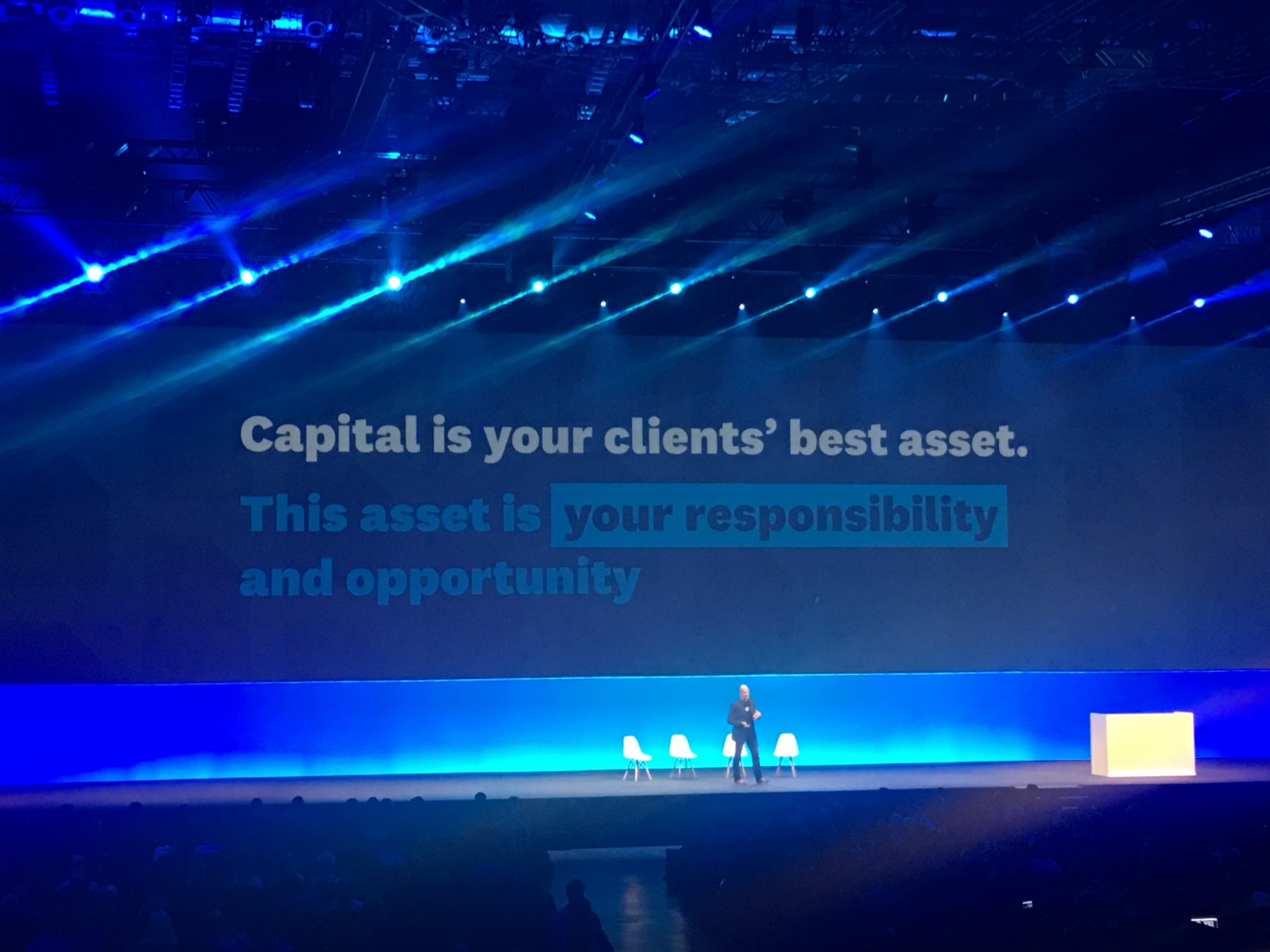 Yes Keri Gohman! (Chief Platform business Officer, Xero) "Access to capital is one of the top 3 problems SMEs face and need advice about." Yes Edward Berk! "There is no community of people better placed to help the SMEs of the UK than the accountants in this very room. " Yes Anil Stocker, (Founder MarketInvoice) "Most SMEs don't have tools to undertake analysis of the cost of credit controls nor decipher the opaque language and determine the true cost of a funding solution."
Accountants have the opportunity to engage in a discussion with their clients about what their vision is for their business and how they are going to get there. It's not advisory. It is just helping people with their business.
So a clear concise action plan appeared to emerge.
Leverage Xero partners, such as Futrli and Spotlight Reporting, to provide an accurate, rich and current view of your clients financial health and cash flow forecasts.

Upon looking at these plans, start thinking how are your clients going to grow? (Grow means many things - increased revenue all the way through to more time with family. Learnt that from Richard Francis.) Do you spot a cash flow issue and if you do, give your clients the confidence to explore different funding solutions. Help evaluate the options and make sense of the lenders that are in the market.
By this point I was on my feet clapping. (I was still sitting quietly) But then I paused. It's all very well to say this. To say "accountants - go get educated on SME funding." Evaluate the options. Help your clients.
But what of the 360 different lenders in the market? The 1000s of products that they offer? (Let alone all of the additional work accountants need to achieve.)
To navigate this market we all need advice...
At the risk of sounding quattro fromage (very cheesy) this is why I am passionate about what I do. We have fleshed out this action plan to assist accountants take advantage of this opportunity to help their clients with a crucial element of their business.
My dad was an oyster farmer. He worked from 4am on the farm. Then went to school as a teacher in a suit and tie, then when back up the river until 7pm.
I wish my dads accountant stepped in. Asked him a question about where he was trying to get to and how was he going to get there. Spoken about the seasonality, his debtors, his debt solution. Just helped him to work smarter - not harder.
"If you solve this problem of funding they will always remember you. If you help with their problem on day one, small businesses become mighty businesses." Anil Stocker.
Eager to get started ?
Get 6 months free of Futrli (2018 Practice App of the Year) or Spotlight Reporting (Xero's Partner of the Year in 2015 and 2016 and no #1 'most popular' Xero reporting app in the Marketplace.) Opt in.
We have in beta (new favourite word - makes me feel tech) our "Accountant Funding certification. Register your interest.
Listen in on the 29th of November as we explore how accountants can use forecasting and funding. This will be led by with Anoop Rehal (Director of BDODrive), Richard Francis (CEO, Spotlight Reporting) and Paul Surtees (Co-Founder, Capitalise). Sign up.