We're always after time-saving ways for our partners to help their clients.
One challenge business owners often face is knowing their eligibility for funding and how much they can afford. This is why we've built our new Funding Calculator into our business experience.

With over £1.5bn of approved offers made available to small businesses in the UK, we find small businesses working with their accountant have a much higher likelihood of success.

The calculator has three steps to helping clients better understand their funding journey.
Available only if the "Funding" feature is not disabled on your client's account

Step 1: Eligibility for funding

Firstly, using their Experian credit profile we can look at the fundamentals of the business to get an idea of their eligibility.

Businesses on a paid plan will get their full credit profile information to get the detail on how banks and lenders see their financial health.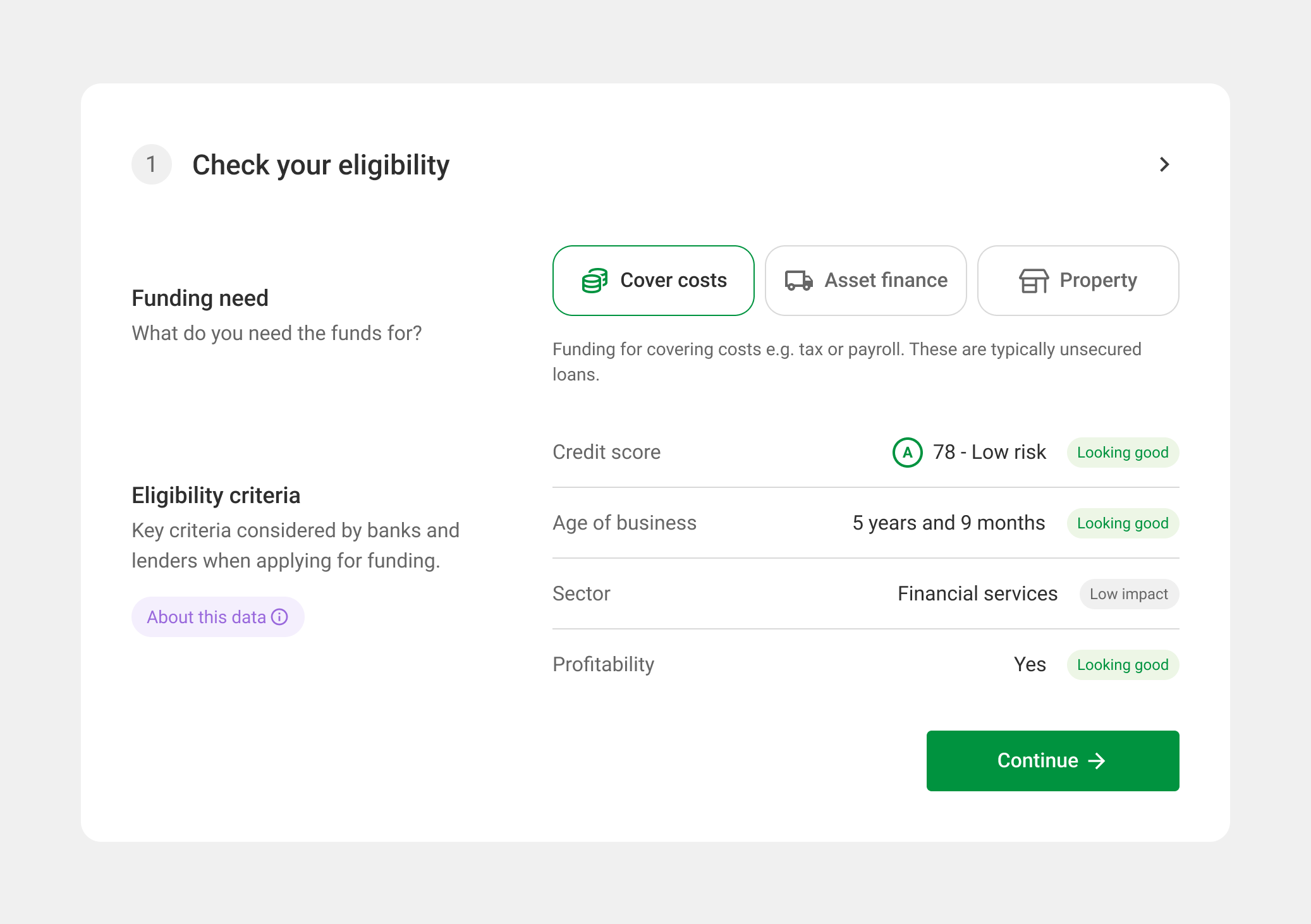 Step 2: An affordable budget to repay
Next, clients are asked to think about how much they can afford to repay each month to arrive at a budget.

For paying customers we're able to pull their Experian bank and credit facility data to show a monthly net cashflow from their bank accounts.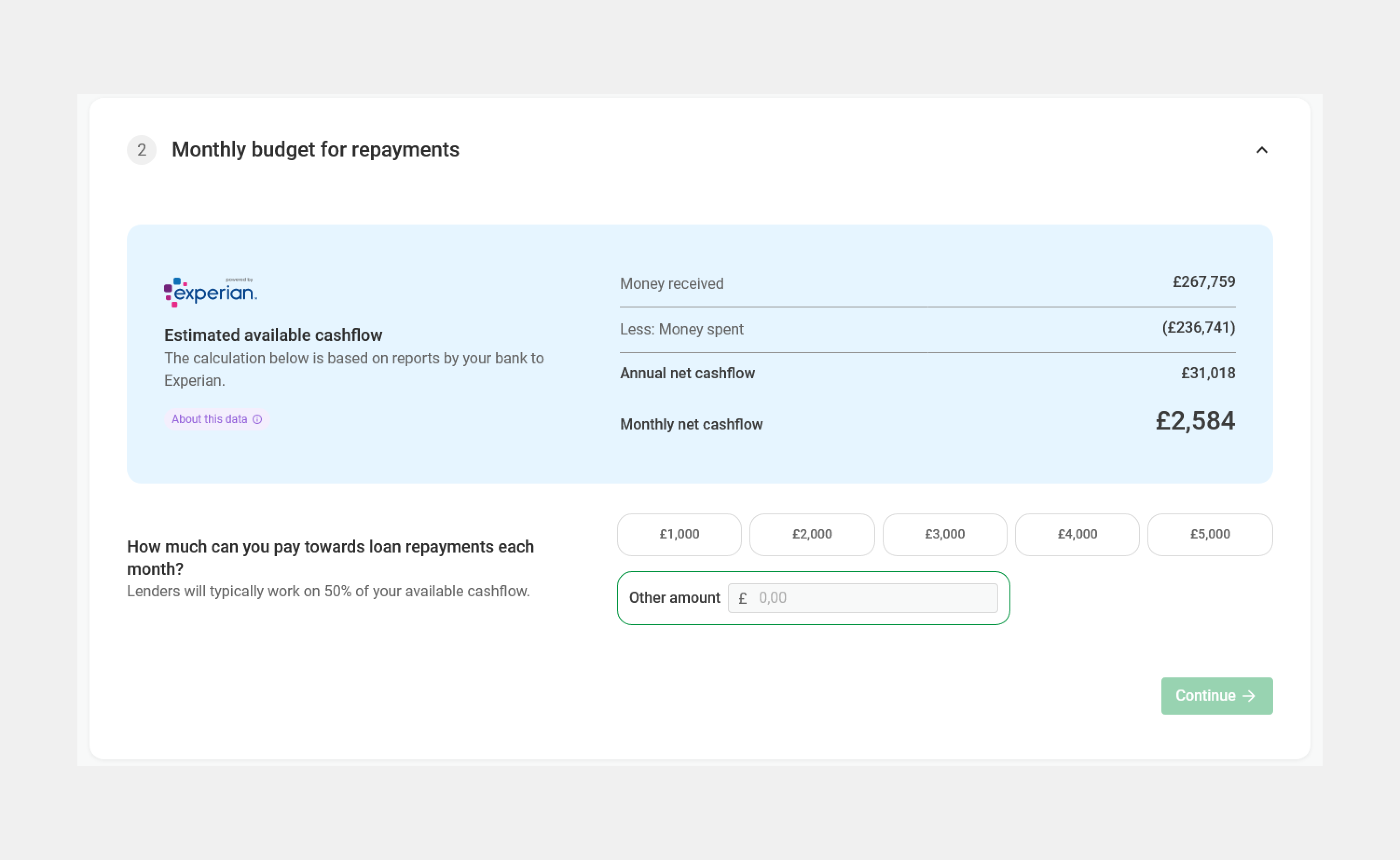 Then clients can see how much they can borrow across different terms: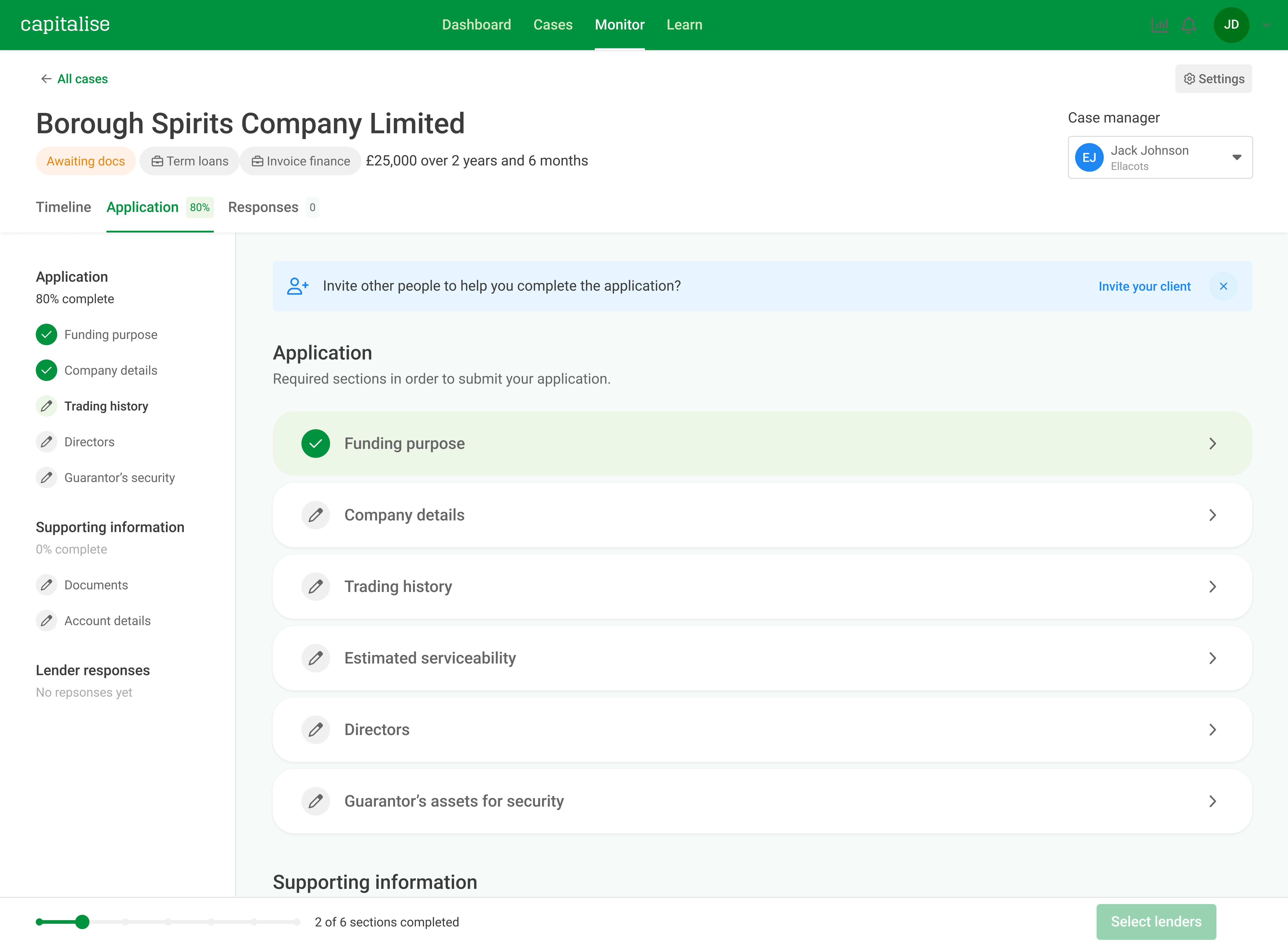 Step 3: Finding a lender and applying
Finally, clients can go on to see which lenders are likely to accept their application. This goes through our usual funding journey, with our accounting partners notified of any applications a client starts.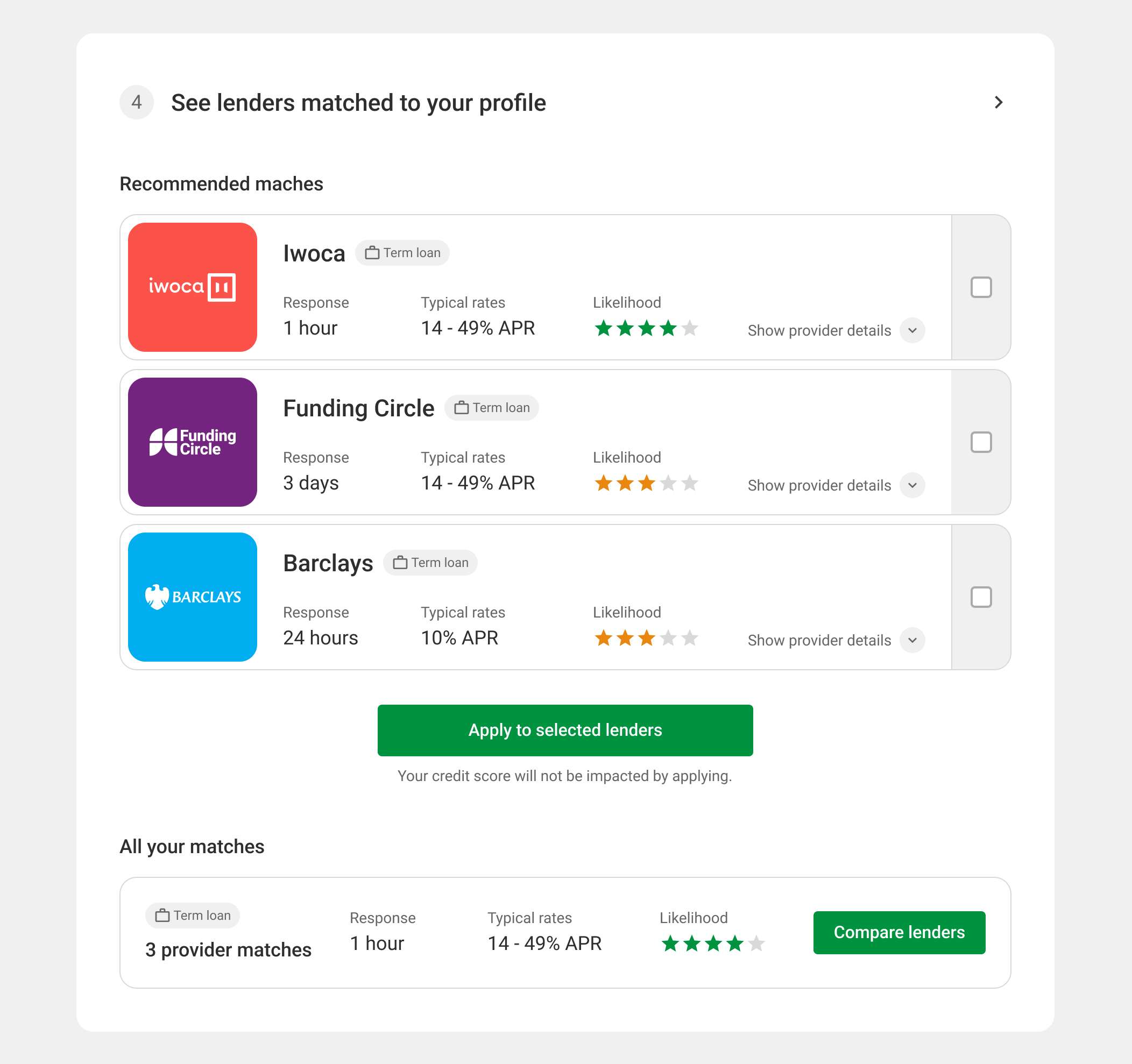 ? Tip: Accessing this from your adviser account:

For every client who has access to Capitalise you can use the "View client" feature to access any features on their account.

See our latest blog here.
If you're already a partner, login and and check out this new feature.
If you're not a partner and would like to check this out, sign up to a free account and try with 10 of your clients!