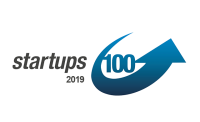 Established in 2008, the Startups 100 index identifies privately-owned UK companies launched in the last five years which demonstrate innovation, solid financials, economic impact and the ability to scale.
As 3,000 bank branches have closed their doors, tthousands of SMEs are now isolated from their usual source of financial guidance. Capitalise says: "Long live the accountant".
Capitalise enables the accountant to step into the position of the former bank manager. The platform simplifies the funding search process and uses the latest technology to quickly generate objective, intelligent matches, thus enabling the accountant to guide their clients through the financial ecosystem.
"We're happy to be among a list led by Fintechs, showing how the UK is a world leader in this space. Capitalise is solving the access point to financial services with an operating system for the new bank managers - be that accountants, lawyers or IFAs. This is an important part of the future Fintech ecosystem to create a fairer comparison of products." Said Ollie Maitland, Co-founder & Chief Product Officer.
Editor of Startups.co.uk, Bryn Glover said: "Congratulations to all of the companies listed on the Startups 100 this year. We had more entries than ever and the standard was especially high, so being included is a fantastic achievement. All of the judges were incredibly excited by the lineup this year and the obvious innovation and ambition cultivated here in the UK, even in difficult times.
"We have a good track record of identifying potential - Deliveroo, Notonthehighstreet, HelloFresh and many more, so we can't wait to watch the businesses progress over the coming years."
Find out more about how you can become the bank manager 2.0 for your clients. For more information about the Startup Index, click here.