Once the banks' monopoly is properly busted, a renaissance of business banking and lending will occur. That's why we were excited by Mark Carney's recent Mansion House speech.
In his speech, the governor of the Bank of England said tech companies and non-banks could soon be given access to the BoE's balance sheet, affording them the same privileges as the big, legacy banks. The Bank will consult next year on providing an "appropriate" level of access to its 500 billion pound balance sheet.
So why is this important? Well, it would give fintech upstarts access to the inner sanctum of finance. The balance sheet is, as the BoE explains, "the ultimate means of settlement for all transactions in the economy".
Access to this balance sheet means banks can hold interest-bearing deposits or reserves at the UK's central bank overnight. Historically, this access has been limited to the big banks, and it's basically a superpower, providing them with a competitive advantage over everyone else.
Being able to park cash at the BoE overnight is risk-free, and means fintechs don't have to rely on commercial banks. It's all very promising news, not only for the UK's fintechs but the UK as a whole.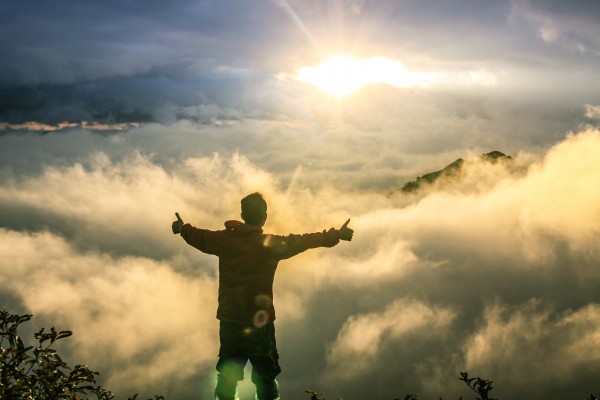 A new economy of peer-to-peer connections
In 2016, Carney noted that: "The economy is reorganising into a series of distributed peer-to-peer connections across powerful networks – revolutionising how people consume, work and communicate".
Carney was right then, and his words ring even truer now. And with his Mansion House speech, he looks to be taking his own words seriously.
The networked economy is blossoming right now, and what firms need is more support from the government. Reform shouldn't end here: the entire financial sector needs to be opened up, with appropriate regulation, of course. Only once competition flourishes, on a fair footing, can the financial sector offer real consumer choice.

Beyond 'alternative'
When Nirvana crashed into mainstream consciousness with 'smells like teen spirit', it was a culmination of an alternative movement. Nirvana didn't invent grunge, and for a long time, the genre was locked out at the fringes.
Grunge developed its own momentum, and when it burst onto people's screens and blared over the radio, it overpowered popular music and launched a cultural movement. Just like that, what was once the 'alternative' became mainstream.
Finance and banking is waiting for its Nirvana moment. It's coming, that's a guarantee, it's just a matter of when. When that happens, fintechs will stop being the alternative and become the norm. At Capitalise, we can't wait.