A bit of background: in the economically dark days of 2008, Royal Bank of Scotland (RBS) was saved by the taxpayer. The bank was teetering on the edge, and it was only the £45.5bn government bailout that pulled it back from the brink.
There was one catch, however: for the rescue plan to go-ahead, it had to be okayed by the European Union (EU). The EU has regulations concerning 'state aid', which forbids government interventions and regulations if it distorts competition or the free market.
A £45.5bn bailout, you may have already deduced, would certainly fall under state aid. But extraordinary times required extraordinary measures, and the EU approved the RBS rescue on one condition: The Alternative Remedies Package (ARP).
The ARP was a £775 million fund set up by RBS, comprising of two separate pots. The first pot was £350m for what's known as the Business Banking Switch scheme.
The second, larger pot was £425m towards the Capability and Innovation Fund that would help newer, smaller 'challenger banks' and fintech companies. Banking Competition Remedies (BCR) was set up to adjudicate the giveaway.
The fund itself was split into four pools: Pool A, B, C, D, each with a different purpose. Pools A, B and D have already been awarded. Now it is time for Pool C's announcement.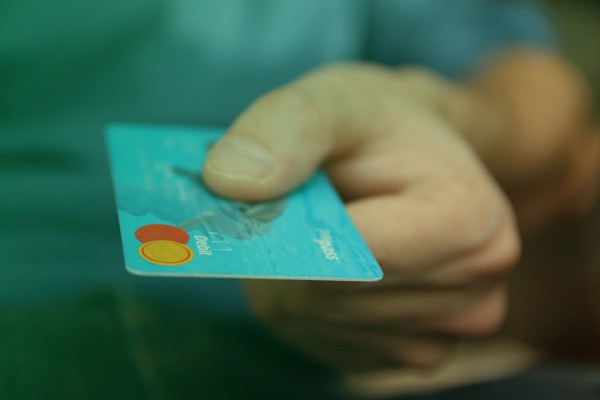 Pool C's giveaway consists of four grants, worth £10m each, and are intended "to facilitate the expansion of business offerings to include, lending or payments services to SMEs". For businesses, it's an exciting time.
We're starting to see the transition from 'open banking' to 'open finance'. Iwoca, which is an SME lender, already connects with accounting software like Xero via API. This is an important step, but only the first one.
Where open banking uses APIs to enable third-party developers to build applications and services around financial institutions, open finance casts its gaze more broadly. An entire financial eco-system where businesses can, as the governor of the Bank of England put it, "move their personal information from one platform to another and avoid lock-in effects, opening the door to new services".
Iwoca's award demonstartes how the idea of open finance is taking hold. With businesses in full control of their data, SMEs can construct their own financial eco-system, seamlessly mixing and matching different services across payments, lending, and eventually even pensions.
Adviser-led technology and where accountants fit in
A noteworthy development from pool C's giveaway is Modulr, a payment platform for accountants. The platform helps accountants manage payments on their client's behalf. What we're seeing is the development of accountants as the access point into financial services, and more specifically we're witnessing the maturation of adviser-led technology.
Adviser-led tools offer a great chance for accountants to add more value to their clients. Technology companies like Fluidly (one of the pool D awardees) and Modulr are a clear opportunity for accountants to get involved with training and transform their services.
In the tech scene, there's a dichotomy emerging. Fintechs build their products either for direct channels or for adviser-led. Accountants should adopt platforms which are adviser-oriented since you will find it more efficient in workflows and easier to add value to your clients.
Never walk alone
For a long time now, SME banking and lending has faltered and failed to deliver for the UK's businesses. At the end of last year, Capitalise interviewed over 1,000 SME business owners in our Small Business Survey.
What the results showed was that SMEs were increasingly unmoored and distant from their banks. Instead of a tight-knit relationship with their bank, 98% of business owners said they had no idea who their bank manager even was.
At precisely the same time as businesses are becoming alienated from their banks, an explosion of new lending and financial services have taken place. There's more choice than ever, and it's fantastic to see initiatives like ARP support this ultimately healthy trend.
Choice is good, after all! But it can't be the only way forward. Businesses need guidance, too; guidance they've lost as financial services and lending has become more impersonal and distant.
We believe finance is better for business owners with an adviser rather than going alone in a big and complex market.
Become a trusted funding adviser for your clients, start a funding search for them today.