Search a wide range of UK lenders.
Get the best results for your business instantly.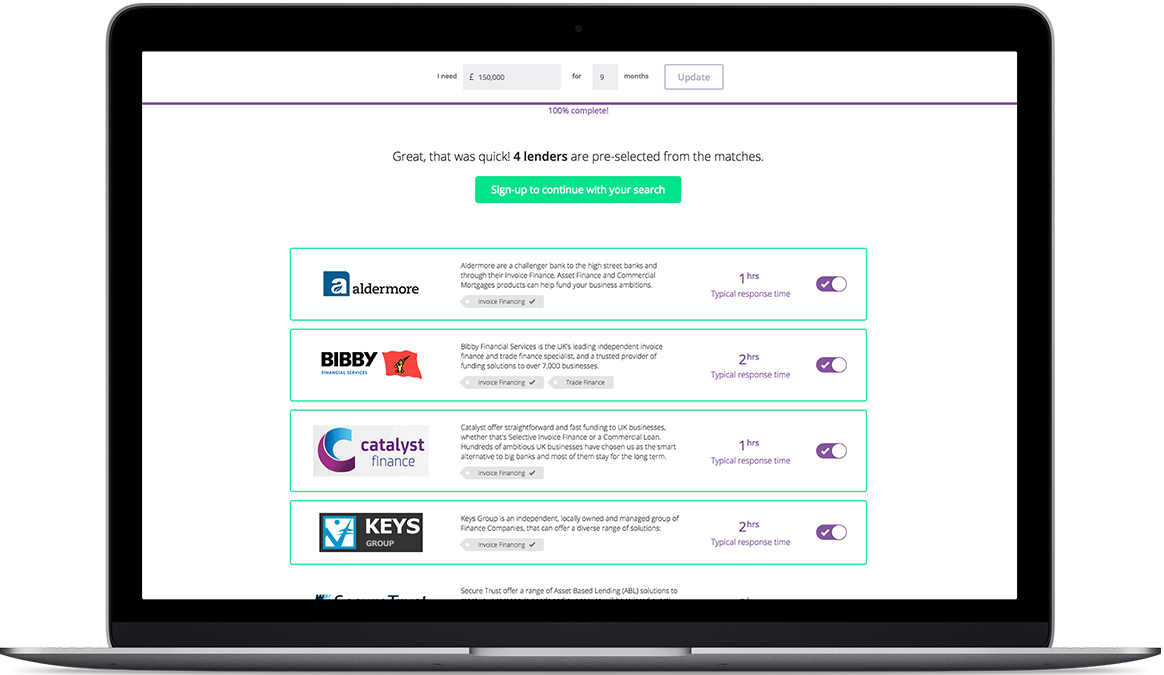 Our advanced platform matches your funding request to lenders looking for businesses just like yours.
We believe there is a lender for every business, and we make it easy for you to connect.
Need help? Give us a call on 0203 696 9700.