So you can get ahead in your capital conversations.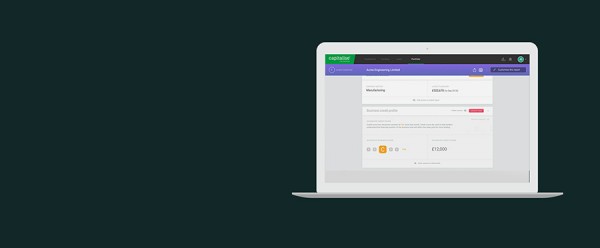 Predicting which clients need your attention starts with understanding their circumstances - and no-one knows their numbers better than you, their accountant. But unless you're the Rain Man it's difficult to visualise your entire portfolio without a little help from technology.
Monitor is here to give you a helping hand in seeing the capital position of your clients with a new lens. *
* Available for advisers subscribing to Pro and Partner.
Anticipating your clients' needs
Recently, we talked about Client Experience and channelling the 5* Hotelier where firms such as Raffingers have invested in training, processes - and their choice of technology partners. This prepares a firm to respond to requests. But how about getting there before the client asks?
In Japan, the "art of anticipation" Kikubari (気配り) is a preemptive customer service which makes a guest or client feel so welcome. This Japanese style of silent and unprompted customer service is all about adding value above and beyond. It's about strengthening a relationship. Monitor gives you that view. And across all your clients at once.
Analysing your portfolio. Instantly.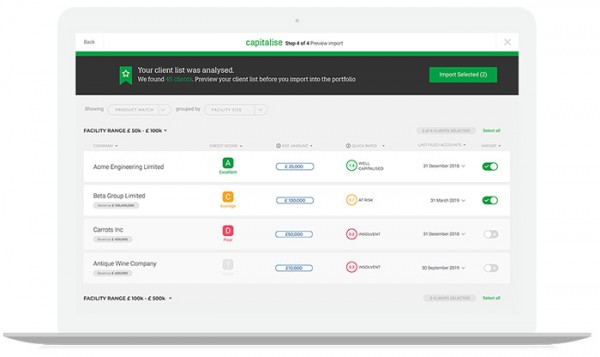 Open up the conversation, focus on the solution
In an age of real time feeds, automation and shared accounting dashboard views between your clients and your team, sometimes it's important to look at things a little differently.
Clients are plugged into their P&L, budgets and forecasts. But they really don't have any visibility on solutions to help their cash flow.
Our adviser-led funding platform helps create that service line in your firm, improved with the additional layer of our Health Report.
Health reports. With talking points
Our Health Report plays back a summary of how a financial institution would see your client. A business credit score and benchmarks* help give a clear picture and sets expectations around the products available in the market.
p.s this is powered by machine learning (aka A.I.) but we don't think that's too important.
Want to see your clients in a different way?
Book in a consultation with one of the team
Or contact your partnership manager to run through a Portfolio Review.